First, everyone have a Happy Thanksgiving, and if you've got nowhere to go you're always welcome to roll by our house in Tinton Falls; just RSVP and be here by 3 p.m.
Otherwise, what better way to wrap up the season and send Kyle Federico (similar to several of his FG tries and kickoffs) exit stage left along with his fellow seniors...and probably Coach Flood...than with a tailgate for the finale this Saturday at noon vs. winless (in the B1G) Maryland!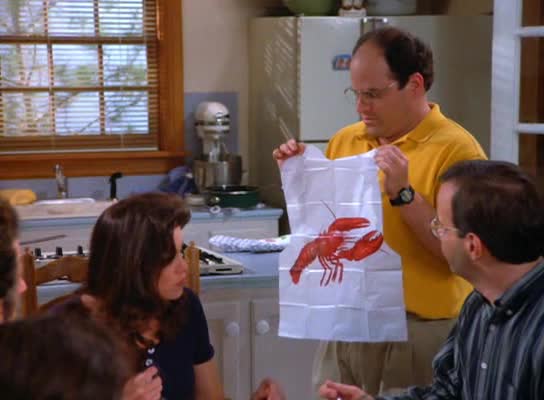 If lobster can go with eggs...
so can Maryland crab!
The forecast is for a slight chance of occasional showers, but for all intents and purposes it's going to be relatively mild and conducive to a final gathering for our wonderful group.
Really, there's nothing more to be thankful for this season than your great company, as evidenced by the successful rollout of our blog and the fun-filled photos and dialogue on this otherwise drab football season.
As traffic should be light getting into what I'm expecting will be a half-empty stadium, I'll propose meeting at 9 a.m. at our usual spot.
I'm also going to propose a breakfast tailgate and will offer to make 2 "Jersey Shore Tomato" casseroles (one with crab instead of Taylor Ham to comply with our Maryland food theme and the other with veggies). If people aren't up for that, please offer suggestions for what to eat.
If we do the breakfast theme, we could use home fries, bagels, etc., so mention what you'll bring and how many people you're bringing.
If anyone's bailing, please speak up, but figure at least Kaitlyn, Shane and I being there Saturday morning to cheer on the Scarlet Knights!