Those of us that made the Michigan trip had an
awesome
time notwithstanding our team's 4th-straight beating, and I'm sure you'll see some posts here in the near future recounting the expedition.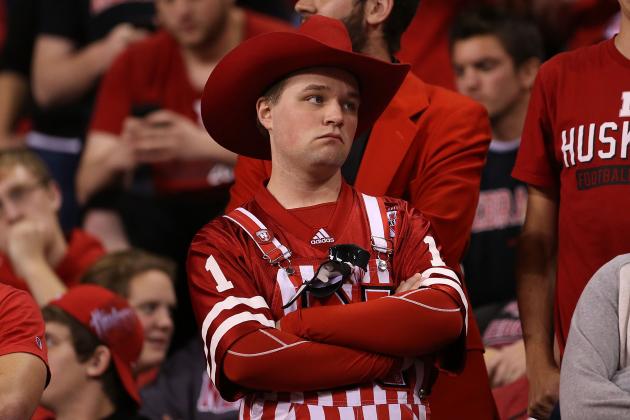 '15 Huskers certainly not
Tom Osborne vintage
In the meantime,
please note that Chris and I will
NOT
take part in the pregame tailgate as we normally would, since we're coaching our boys' first CYO basketball game, which starts at 1:30 p.m. in Marlboro. We'll meet y'all inside the stadium, hopefully by kickoff.
Some of you know my friend and Rutgers alum Andrew Kagan (Tom certainly will from the WRSU days), who would like to join the group for the pregame tailgate along with a few friends, including a Nebraska gal
who evidently plans on bringing wings, a tray of food and cupcakes, so whomever is organizing this week's shindig please update the group here.
I've directed Andrew to stay tuned here for details.